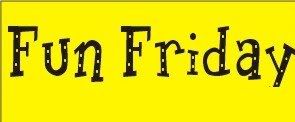 Mean Gene: "Hello ladies and gentlemen I'm standing outside of Ed Smith Stadium in Sarasota, Florida for the Baltimore Orioles spring training."



Mean Gene: "Before I go I want to say a Brock Lesnar versus Kevin Nash in a cliff match has been booked for today. I'll see ya!"



Bret Hart: "Is Team workrate the most unstoppable force in WRESTLING?"



Daniel Bryan: "YES! YES! YES!"



Kamala: "wHAOW HOLD ON! Hold on dere we all know dat Hulkamania is unstoppable!"



Bret: "He can't fucking wreste and neither can you fatty!"
Kamala: "Well I den challenge one of ya'll to a rasslin match you dig?"



Bryan: "YES! YES! YES!"
Kamala: "I was gunna go to da olympics in Uganga!"



Kamala: "Whoaw hold up what is dis? is dis like in da jungle when da animals are ready to mate?



Kamala: "I got ya kid..."



Kamala: "One, two........."



kicks Kamala in the balls



1.......2............



avalanche to bryan



Oreo: "Luck of da Irish for me I need all the luck I won't get injured I was told me match on St. Patricks against HTM will be a ladder match!"





Tony Chimel: "currently in the ring from Knoxville, Tennessse the Skelton Warrior!"



HTM's theme hits


HTM: "I know your going to be nervous so Take your time if you think yor going fast you are..."



HTM kicks Skelton Warrior in the balls



1......2......3
WINNER: HTM



Terry Funk: "Dusty is not here that fucking coward... WHAT A FUCKING COWARD!"



Terry Funk: "ahhhhhhhh Fucking coward.........."





Kevin Nash: "Lesnar where are you?"



punches Nash



big Kev boot to Lesnar



John Cena hits lesnar with a chair



Lesnar falls off the cliff
WINNER: KEVIN NASH



Cena: "Lesnar you don't make fun of sick children!"



Big Kev boot to Cena



Nash: "I only care about me!"



Nash falls



Cena: "No the kids come first! CENATION FOR LIFE!"



Bill Rock: "I hope everyone had fun!"

St. Patricks Day March 17th:
Oreo vs HTM in a LADDER match for the vacant Texas title