Mean Gene: "As you can see the dark clouds have moved in.......Welcome to Bozeman Montana!"



Mean Gene: "Big sky country and well we got some big matches no doubt lets get to it!"





Tony Chimel: "The following is the four man battle royal for the Texas title!"



Dolph Ziggler's theme hits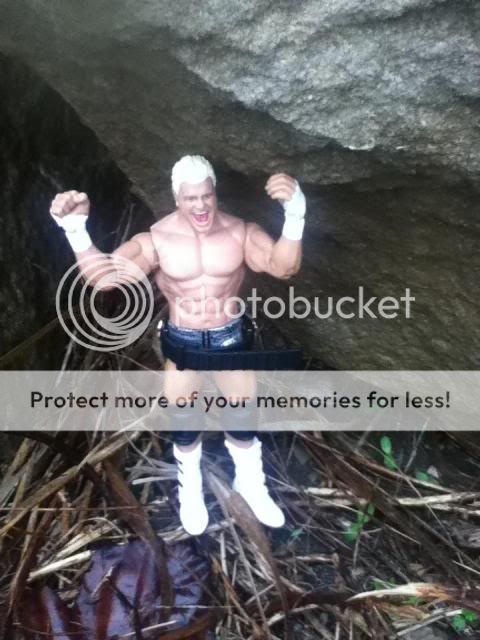 Tony Chimel: "The current Texas champion the SHOW OFF.... DOLPH ZIGGLER!"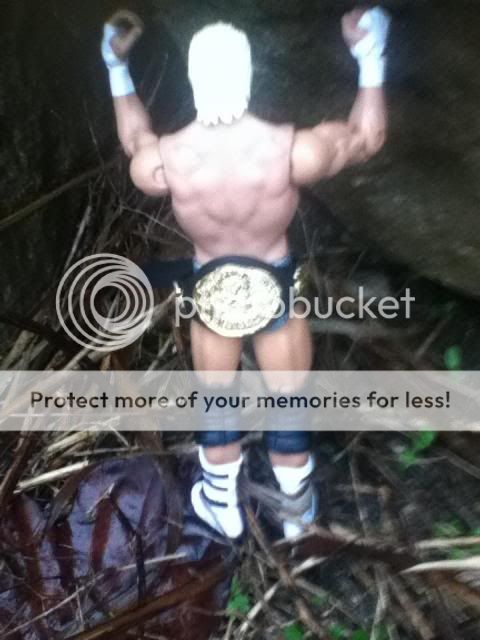 Ziggler goes after THE Hulk



punches oreo



Ziggler throws out Hulk



HTM punches Oreo



kick to Oreo



HTM throws out Oreo



Ziggler: "I always SHOW OFF!"
HTM: "I always SHOOT so what the fuck?"



head scissors to HTM



HTM goes for Ziggler



Ziggler holds onto HTM



WINNER AND STILL TEXAS CHAMPION: DOLPH ZIGGLER



Mean Gene: "I have just been told a Cliff match stipulation has been added to the Cena Lesnar match.... I have a very special guest at this time... Jake Roberts!"



Jake Roberts: "I wanna plug DDP Yoga. It has helped me become a better person!"



Roberts: "It can help you get a second chance at life!"



Bundy: "Those nerds who can't get laid in a sex factory and a orange overrated joke!"



Bundy: "We here at the better business bureau know whats best for the business!"



Batista Junior: "And you hogan-"



Hogan grabs Junior



punches Bundy



splash to bigelow



1..........2......



spear to bundy



Hogan: "Time to give my maniacs What they want........"



drop kick to hogan



Daniel Bryan: "All of your maniacs are my YESMEN! YES! YES! YES!"



sharpshooter to batista sr



kamala breaks it



YES lock to Hogan



Bigelow's head butt breaks it breaks it



1............2



Kamala breaks the pin



chokes bigelow



big boot to Bigelow



elbow to Hogan



YES lock batista sr



Bundy breaks it



Bret puts Kamala into the post



clothesline to hogan



punches to batista senior



punches senior out of the ring



puts senior into the rocks



1.............2...........



Bryan dives onto the count



spears Bryan into the rocks



sharpshooter to Kamala



big boot to Bret



leg drop to bret



Hogan: "Alright strap in maniacs!"



Hogan: "Hold on tight dudes!"



IT'S BRUNO SAMMARTINO!



BEAR HUG TO HOGAN!



WINNERS VIA SUBMISSON: TEAM WORKRATE



Kamala: "Noooooooooooooo!"
Bruno: "NO you be saying YEAH. YEAH!"



Bret: "He's our third man!"
Bruno: "I lyke dis team workrate!"



Bruno: "When I came to dis countree I work very hard and dese men work very hard!"



George Klein: "Wow. I know uhhh uhhh the upcoming Match John Cena is fromt hat movie the knockout or something..."





John Cena's theme hits



Cena: "I dedicate this match to lil Danny who is fighting for his life in the ICU!"



Brock Lesnar's theme hits



Tony Chimel: "The way to win this match is by either pin submisson or throwing your opponent off the cliff!"



punches Cena



STF to Lesnar



Lesnar gets to the ropes



Cena puts Lesnar into the rocks



takes Lesnar to the back



lesnar gets cena down



kimora lock to cena



cena gets out



AA to Lesnar



Cena: "c'mon you Goro Look a like!"



STF to Lesnar



Lesnar grabs a chair



hits Cena with the chair



camera is taken out by lesnar



Mike Tenay: "Cena and Lesnar headed on top of the cliff?"
Don West: "Get a camera out there hurry man hurry!


Both are on top of the cliff



F5 to Cena off the cliff



WINNER AND NEW NUMBER ONE CONTENDER: BROCK LESNAR



Lesnar: "I'm going after that title, OK?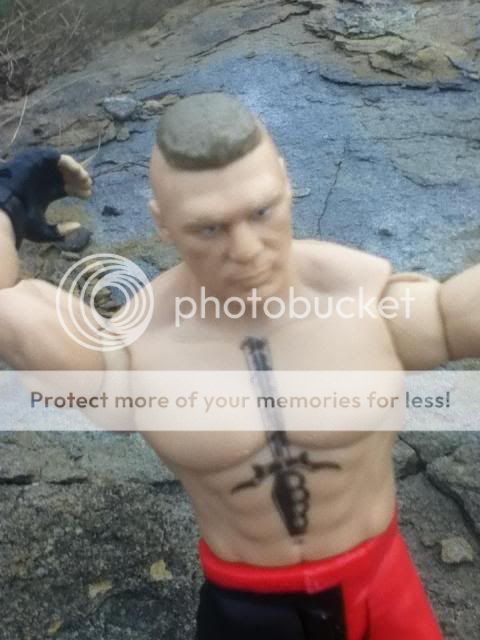 Patrick Duffy: "It's main event time. These guys are both nuts! I'm so excited!"





Terry Funk: "I'm going to finally win the blet!"



Funk: "Once I win it I will get the money that comes with it and I won't have to sell my secerts of the bible DVDs!"



Dusty Rhodes' theme hits



Dusty slips on the wet ring



1....................



...............2



dusty kicks out



puts Dusty into the turnbuckle



puts dusty into the rocks



takes Dusty to the back



funk drags dusty



beats dusty's head on a chair



puts dusty in the wall



low blow to funk



slaps funk



hits funk in the balls



chokes funk



Dusty: "Say I quit do ya self a favor and quit!"



Funk: "You will have to kill me!"



Dusty: "Say it!"
Funk: "Ahhhh naw ahhhhhhhh bleagh no!"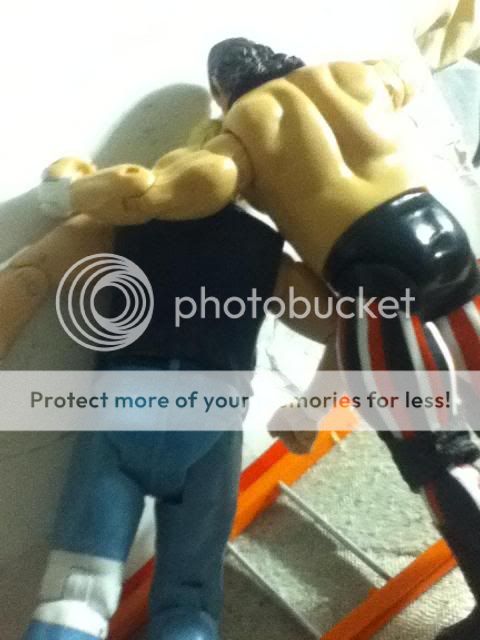 funk takes dusty to the ring area



puts Dusty into the ring


chokes dusty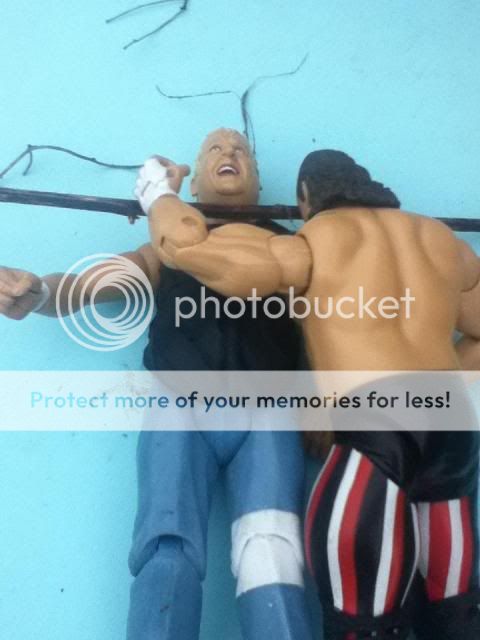 Dusty gets out of the choke



in to a piledriver



1.............



..............2



kick to Funk



the rhodes shuffle to Funk



back suplex to funk



both men are down



1.........



funk kicks out



sleeper hold to funk



funk gets to the ropes



Elbow to funk



1..................



................2



funk kicks out

dusty elbow to funk



1..............



2...................



.............3
WINNER AND STILL FUN FRIDAY CHAMPION: DUSTY RHODES



Dusty: "Daddeh I killed dat rat Terry!"



Dusty: "I slayed da white trash rat I'm like dat man beowolf dadeh!"



Funk: "I..........can't breathe......."



Bill Rock: "I hope everyone had fun!"