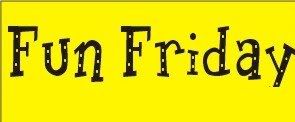 Dusty Rhodes: "Last week I took dat ol dog behind da wood shed and pulled da trigger!"



Dusty: "It's called youth in asia if yunnderstand."



Dusty: "Now I turn mah attention to dat wanna be karate guy-"



Brock Lesnar's theme hits



Brock: "You don't scare me you fat blob!"
Dusty: "I'm on Nurti-system daddeh!"



Brock: "I don't care how fat you are I'm still gonna throw you!"
Dusty: "Listen here my belly may be a lil big it-"



Brock takes down Dusty



Mean Gene: "Some action going on there but I got a scoop for everyone!"



Gene: "AJ IS HERE!" AJ: "Thans Gene, I want to tell all the boys."



AJ: "I'm single and ready to mingle!"



AJ: "I'm ready to do whatever!"



Tony Chimel: "Currently in the ring from the cookie jar.. Oreo!"



Dolph Ziggler's theme hits



boot to Oreo



Ziggler takes down Oreo



take down to ziggler



punches to Ziggler



oreo goes to the top



bullhammer elbow to Oreo FROM WADE BARRETT



wade Barrett: "I'm afriad I got some BAD NEWS!"





King Kong Bundy: "Last week a legend someone I admire showed up bruno sammartino come on out!"



Bruno comes out



Bundy: "You sir got me into wrestling!"
Bruno: "Lets Zee you zir cannot wreztle!"



drop kick to bundy



punches to Bundy



2 on 1 to Bundy



sharpshooter to bundy



Bryan goes to the top



lands on bigelow and batista senior



Bruno: "We here to work!"



Bill Rock: "I hope everyone had fun!"