Dusty Rhodes: "Well today is Easter and well to think of it da whole Jesus thing was a giant Dusty finish!"



Dusty: "Dat whole angle wasn't booked by me I would like to take credit fo' it but as great as dat was it wasn't me!"



Dusty: "I know some of does geeks Ill call him Mave Deltzer and Kave uhhh Keller say about me dat I can't book well-"



Brock Lesnar's theme hits



Brock: "Well next week you won't be making jokes OK?"
Dusty: "I don't joke I'm a BAD BAD MAN!"



slaps dusty



hits dusty with the title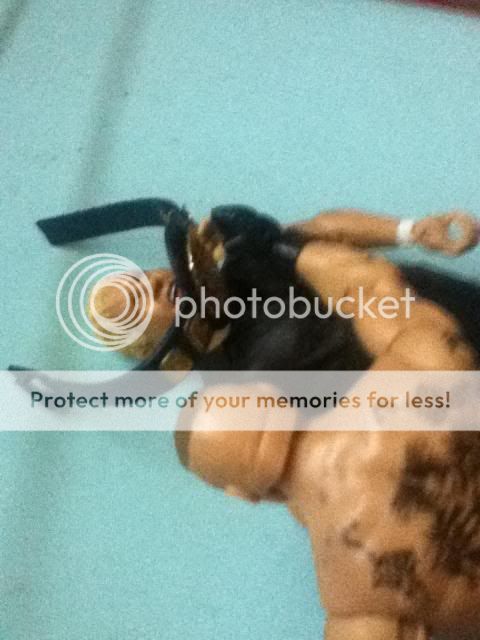 Kimoira lock to dusty



Dolph Ziggler: "What a way to celecrate Easter than seeing THE SHOW OFF....... SHOW OFF............."

Ziggler: "Oh and AJ if your watching you pick me as your boyfriend you won't regret it!"



Tony chimel: "The following is the Easter Battle Royal the winner will get a texas title match next week against texas champion Dolph Ziggler in New Town, North dakota!"



Jeff Jarrett: "I sense a force behind me......."



Andre throws out Jeff



HTM: "CREATE YOUR OWN THING!"



nash throws out HTM



Colin Delaney drop kicks Nash out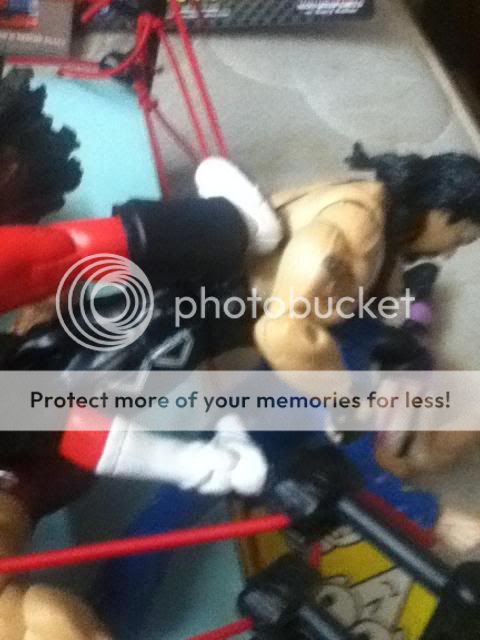 Oreo holds on and Marc mero goes out



Jake Roberts throws out Hulk and Skelton Warrior



Colin drop kicks oreo out



Andre chokeslams colin out



DDT to andre



Jake: "ANDRE WHAT? C'MON GET UP!"



Adre does the tied in the ropes spot



jake punches andre



Jake: "This is a battle royal not a match you remember the spot?"



the both go over the top



andre's feet land on jake



andre is on top of Jake
WINNER OF THE EASTER BATTLE ROYAL: ANDRE



Andre: "I going for that Texas title. even if I'm from France."





Daniel Bryan: "YES! IT'S EASTER! YES! YES! YES!"



Bryan: "SAY YES TO JESUS!"



Bret Hart: "Jesus was a great worker."



Bruno: "He was a great carpenter and he did lots of work. I enoy working it's Good!"



Bryan: "YES! Easter bunny! YES! Jesus YES!"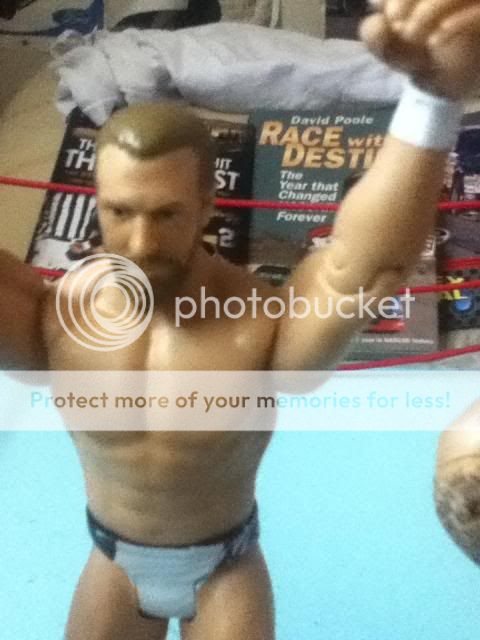 Bill Rock: "I hope everyone had fun!"

NEXT WEEK FUN FRIDAY FROM NEW TOWN, ND
AJ'S ANNOUNCEMENT
ANDRE VS DOLPH ZIGGLER FOR THE TEXAS TITLE
BROCK LESNAR VS DUSTY RHODES FOR THE FUN FRIDAY TITLE