Mean Gene: "Welcome to Sioux city Iowa for this Fun Fridy may I introduce the Fun Friday champion... Brock Lesnar!"



Brock Lesnar's theme hits



Mean Gene: "Brock last week you ended the career of Dusty Rhodes, what do you have to say about that?"



Lesnar: "Dusty was a fat out of shape has been I put that old dog down ok?"



Lesnar: "I was a UFC champion why would i lose to a plumber?"



Oreo: Wait a minute Brock Dusty was a tough wrestler and so am I.. Right now I challenge you for the title!"



Mean Gene: "Wait a second... you Oreo want to go one on one with the beast?"
Oreo: "I will restore some honor to that title!"



Lesnar: "I said before I'm a UFC champion you are gonna get ate in this ring!"
Oreo: "BITE ME!"



Lesnar tries to bite Oreo



puts oreo into the turnbuckle



DDT to Lesnar



1.....



Lesnar kicks out



Kimoria lock to Oreo



Oreo goes for the ropes



Lesnar pulls oreo away from the ropes



Oreo taps
WINNER AND STILL FUN FRIDAY CHAMPION: BROCK LESNAR



Wade Barrett: "I've got some bad new for Dolph Ziggler I'm winning that Texas title later and I'm going to go back and defend in the streets of London!"



Bruno Sammartino: "We have to make an announcement.."
Bret Hart: "Yeah this is about Team Workrate!"



Bret Hart: "Daniel Bryan come on out!"



Daniel Bryan's theme hits



Bruno: "You sir have not been showing up to work."
Bryan: "I have been on my honeymoon!"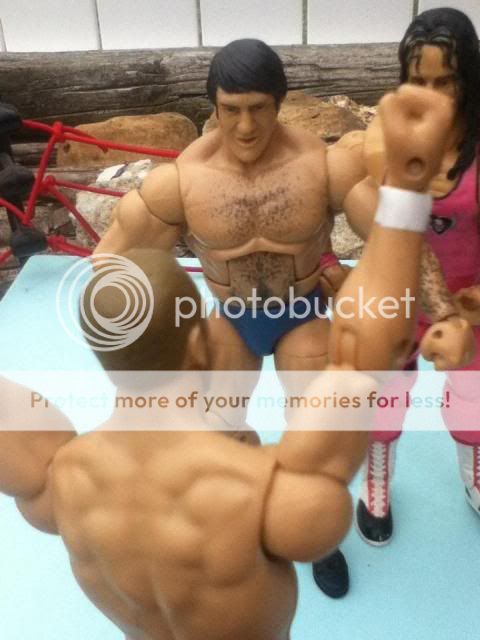 Bruno; "Naw you must work you must always work."
Bryan: "NO! NO! NO!"



Bret: "If you can't work then you can't be apart of Team Workrate!"
Bryan: "What-"



2 on 1 beatdown to Bryan



Bret goes for the YES lock to Bryan



Bryan reverses on Hart



drop kick to Bruno



Bryan goes to the top rope



someone throws bryan off the top



YES lock to Bryan



Bret: "We have replaced Daniel Bryan!"



Eric Young: "EY! EY! EY! EY!"





Tony Chimel: "The following match is for the Fun Friday title in the ring he is the Texas champion he is from Hollywood..Dolph Ziggler!"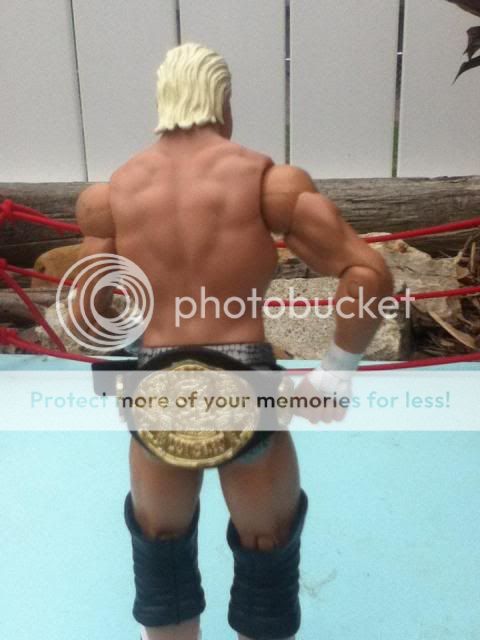 Wade Barrett's theme hits



Ziggler goes after Barrett



back suplex to ziggler



punches ziggler



puts ziggler into the turnbuckle



head sicssors to barrett



dive off the top to barrett



suplexs barrett into the ring



ziggler dives



1...................



Wade kicks out



1...................2...........



Wade kicks out



Wade goes for the bullhammer



Ziggler counters into a sleeper hold



barrett is fading



AJ low blows Ziggler



AJ: "Nobody says no to me!"



Andre boot to Ziggler



1...............2..............



..................3
WINNER AND NEW TEXAS CHAMPION: WADE BARRETT



Andre slaps Ziggler



Barrett grabs the title



Barrett: "I've got some bad new everyone!"



Bill Rock: "I'm going to play the song fool for Mr. Ziggler... I hope everyone had fun!"

NEXT WEEK FUN FRIDAY FROM SAGINAW, MI