Oreo: "I want to thank all fans who stuck with me over the years! I have to also thank that masked man the midnigt rider!"



Oreo: "Whoever he is I thank him and I want to wish whoever wins the money in the bank today the best of luck!"





Bret: "My father didn't teach me how to be in a ladder match!"



Bret: "Ladders aren't meant for wrestling!"
Eric Young: "YES! YES! YES!"



Eric: "EY! EY! EY! EY!"



Daniel Bryan: "YES! YES! YES! YES!"



Eric takes down Bryan



Andre chokes Eric



Dolph Ziggler hits Andre with a chair



Ziggler climbs the ladder



AJ climbs the ladder
AJ: "Kiss me!"



AJ pushes the ladder



the ladder fals on everyone



Bret goes for the ladder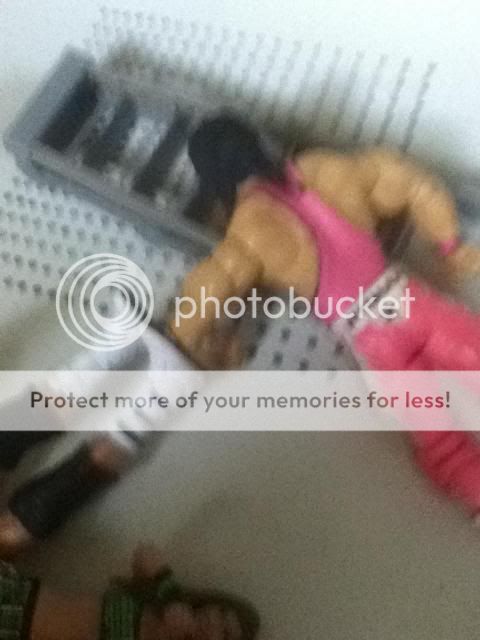 Bret climbs



Andre back suplexs bret off the ladder



Sleeper to Andre



both fall into and break the ladder



Bryan hits bret with a chair



AJ: "Andre c'mon get up do it!"



Bryan hits Eric with a chair



Bryan climbs



Bruno Sammartino suplexs bryan off the ladder



Bryan lands on everyone!



everyone is DOWN!



the lights go out



The Midnight rider climbs the ladder



Midnight Rider grabs the briefcase



WINNER AND MONEY IN THE BANK WINNER: THE MIDNIGHT RIDER



Midnight Rider: "I'm not gonna let 'em catch me, no Not gonna let 'em catch the midnight rider.."



Bill Rock: "I hope everyone had fun!"