Oreo: "I was the champion.. Was until I was thrown in an unannounced cage match! I had no idea!"



Oreo: "Nobody told me it WAS a cage! Not a phone call, text, email or tweet!"



Brock Lesnar's theme hits



Lesnar: "It didn't matter I'm gunna eat you!"



punches oreo



F5 to Oreo



Kimora lock to Oreo



Wade Barrett: "I'm afarid I got some bad enws for Arcidi next week you will fall victim to the barrett barage!"



Arcidi: "I have a SHOT for the Texas title... I have a Texas sized appetite!"



Arcidi: "If someone wants to go one on one c'mon on out!"



HTM hits Arcidi with a chair



Arcidi no sells



Arcidi: "FEED ME MORE! FEED ME MORE!"



HTM: "JEFF!"



chop block to Arcidi



Arcidi no sells
HTM: "This is a bad fucken deal."



Jeff Jarrett goes to the top



Arcidi catches Jeff



HTM: "Fuck this shit I ain't takin that bump."



HTM runs away



Arcidi: "FEED ME MORE! FEED ME MORE!"





Midnight Rider: "I bet you've neveah heard ole Marshall Dillion say Miss Kitty have you ever thought of running away and marry me. I bet you've neveah thought da midnight ridah would save you!"



Rider: "Da midnight Ridah is Wearing his six-shooter riding his pony on a cattle drive and he's Stealing the young girl's hearts!"



Rider: "Cause you can't starve da ridah out and you can't make him run .'Cause da Ridah is raised on shotgun!"



Rider: "Like dey say California's full of whisky, women and gold. Da Midnight Ridah's got da gold!"



Rider: "I say to da boys in da back dusted off ya boots and put our cowboy hats on straight daddeh!"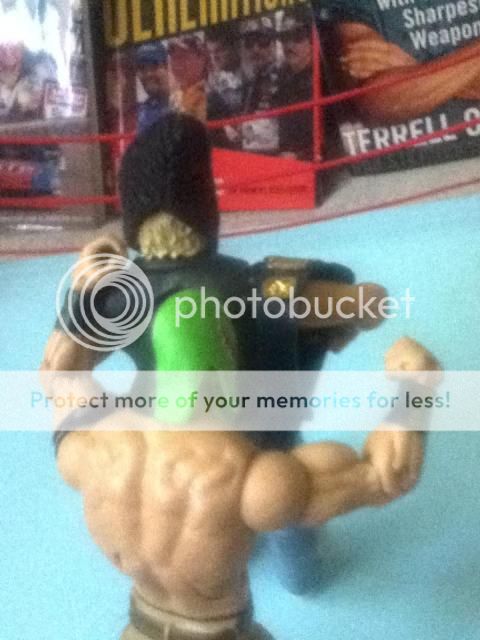 Rider: "What was dat noise?"



The Freak: "I'M THE FREEEEEEEEEEEEEEEAAAAAAAAAAAAAAAAK!"



Rider: "Dats what dey call down south gimmick infringement!"



Bill Rock: "I hope everyone had fun!"