Oreo: "I want to spoil everyone I am the cookie in the jar and I chalenge anyone in the back to a wrestling bout!"



Oreo: "Brock Lesnar I hope you watch what I'm about to do!"



Jeff Jarrett's theme hits



Oreo takes down Jeff



back suplex to jarrett



1...2.........



........3
WINNER OREO



Oreo: "Lesnar I bet you are scared of this tough cookie!"



HTM: "NEEEEEEEEEEEEEEVEEEEEEEEER!"





Ryback: "Last week I was face to face against the cheap knock off of me!"



Ryback: "Well I'm hungry and I don't want cheap knock off FEED ME ARCIDI!"



Arcidi's theme hits


Arcidi: "FEED MEEEEEEEEEEEE!"



meat hook clotlesline



slam to arcidi



arcidi falls on ryback



punch to ryback


slam



Arcidi: "FEED ME MORE! FEED ME MORE!"





Midnight Rider: "Dat Freak thinks he can take down da midnight rider well listen here daddeh..."



Rider: "I'm the sunshine in your hair I'm the shadow on the ground I'm the whisper in the wind And I'll be there until the end!"



Rider: "Listen here jack I'm an da highway!"



Rider: "You see dis chair come and get it from me freak!"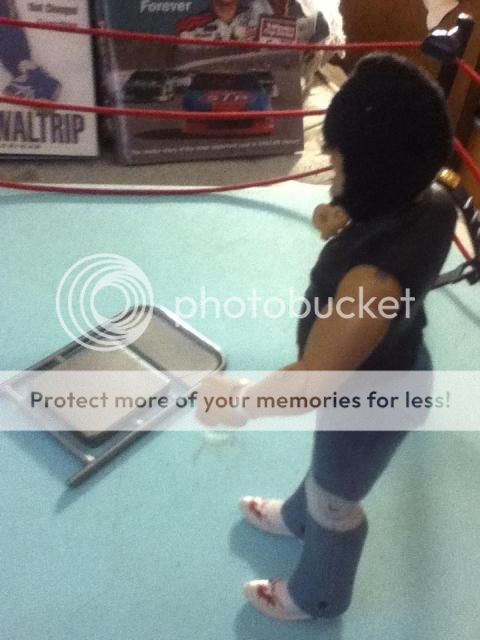 Rider: "Come and take it from me like you stole my gimmick!"



The Freak's theme hits



The Freak: "FREEEEEEAAAAAAAAAAAAK!"



Freak goes for the chair



hits freak with the title



kicks the freak witht the steel boot



Midnight Rider: "You ain't gonna take dis title from me daddeh!"