The Miz: "THE MIZ IS HERE! Now that I have arrived MIZ TV is going to take over Fun Friday!"



Miz: "Miz TV will be the most groundbreaking show ever! It will be must see just like me!"



Miz: "My first guest is well not really a human get him or it out here!"



Oreo's theme hits



Oreo: "Thank you Miz for having me on." Miz: "Yeah, Oreo I wanna know you facing Lesnar at Summerfest tell us about that."



Oreo: "It's gonna be a fight and I'm hoping I will win you see Lesnar is a tough-"
Miz: "Go ahead say tough cookie we all know your bit."



Brock Lesnar takes down Oreo



back suplex to oreo



Brock Lesnar: "How about this for a headline? I'm gonna leave Oreo in a pile of his own BLOOD PISS AND SHIT!"
Miz: "Does he shit? How about you will crumble him!"



Lesnar: "SHUT UP You can't make fun of me it's in my contract OK?"



chokes miz



throws miz outside the ring





Tony Chimel: "Currently in the ring from Rochester, New York... Colin Delaney!"



Ryback's theme hits



shell shock to colin



ryback botches



colin lands on his head



1.2.3
WINNER: RYBACK



Ryback: "Your ass is on my menu!"
Arcidi: "FEED ME MORE! FEED ME MORE!"





Midnight Rider: "Where I come from It's cornbread and chicken and let me tell ya somethang dat freak is a chicken!"



Rider: "He's done nothin but jump me dats not cool where I come from!"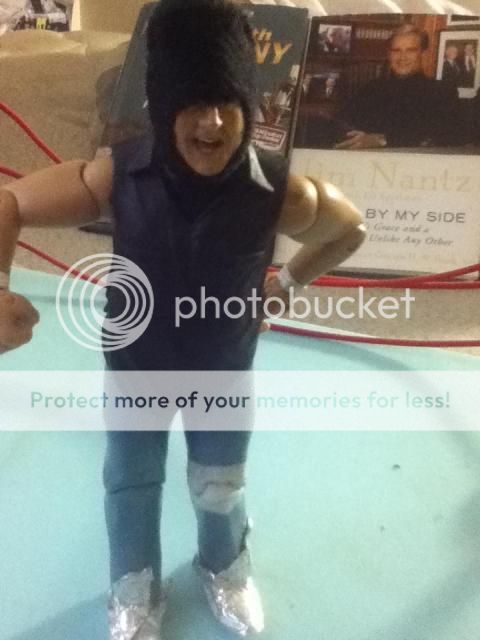 The Freak: "THE FREAK DOES EVERYTHING FOR THE LITTLE FREAKS!"
Rider: "Daddeh you are like like does cheap hotel biscuits and biscuits are only good the way mama fixed it!"



Freak: "You ever think you copied me?"
Rider: "Daddeh I was out in da woods before you were born!"



shoulder block to the midnight rider



forearm to rider



the freak grabs the metal



hits the midnight rider with the metal



The Freak: "THE FREAK WANTS THE GOLD!"



AUGUST 15TH SUMMERFEST
BROCK LESNAR VS OREO FOR THE #1 CONTERSHIP
ARCIDI VS RYBACK
THE FREAK VS MIDNIGHT RIDER FOR THE FUN FRIDAY TITLE