The Miz: "It's time for another episode of the most must see talk show.. Miz TV! Today it's Ryback vs Arcidi in a weight lifting competition"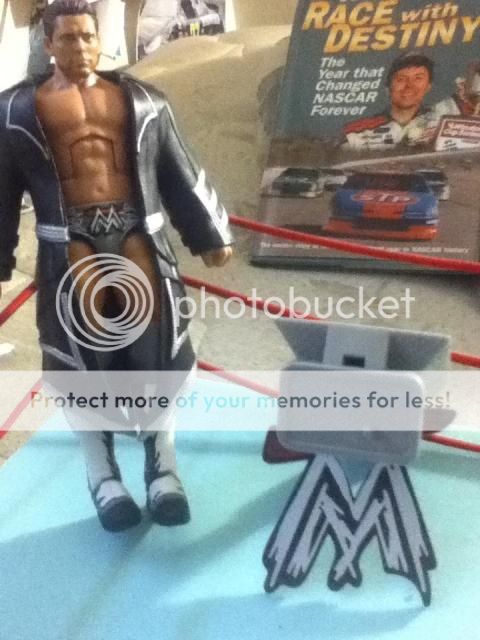 Ryback: "FEED ME MORE WEIGHTS THIS IS HOW THE BIG GUY WORKS OUT!"



Ryback: "ARRRRGH! FEED ME MORE!"



Arcidi's theme hits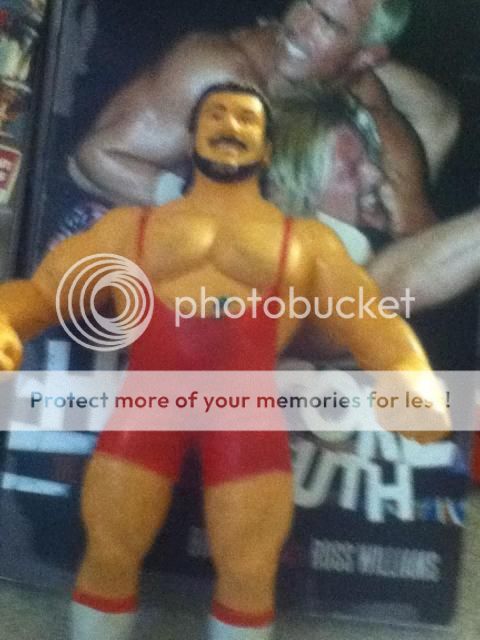 Miz: "OK, Arcidi yor turn!"
Arcidi: "AAHHHH I'M GUNNA LIFT!"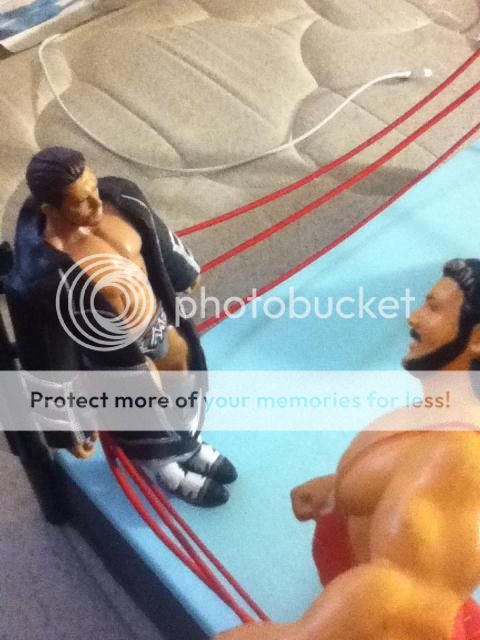 Miz: "Steriods got to this head!"



Ryback hits Arcidi with a chair



chokes arcidi



Miz: "What a show!"



Throws the miz sign on miz



suplex to arcidi



throws the weights on arcidi



Mean Gene: "Well Oreo it's you versus Brock Lesnar for the number one contendership next week!" Oreo: "Gene, I'm ready and this time I won't have any distractions!"


Oreo: "Ohhh Hi uhh Kaitlyn you still with uhhh." Kaitlyn: "Yeah......"


Oreo: "Well wait wait!"


Brock Lesnar: "FUCK YOU! YOU FUCKING COOKIE!"


punches Oreo


takedown to oreo




Midnight Rider: "When I fight dat freak hes gunna be screamin I want to go home, I want to go home,Oh Lord, I want to go home!"



Rider: "Nobody can compare to me I 'm da best I'm da man of da hour man with da power.. daddeh!"



The Freak's theme hits



The Freak: "TRY AND OUT WRESTLE THE FREAK!"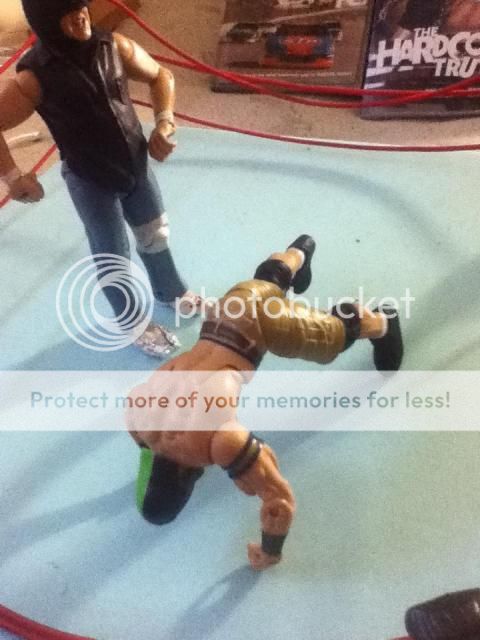 the freak grabs the rider



power bomb to the midnight rider



bothced power bomb both fall



midnight rider hits the freak with the title



Lesnar picks up the title



Lesnar: "I will be the champ OK?"



press slam to freak



oreo hits lesnar with a chair



Oreo: "I hope Kaitlyn sees this!"



Mean Gene: "Well Kaitlyn you see oreo?"



Kaitlyn: "Gene, Oreo he-"



Dolph Ziggler: "SHOW........ OFF!"