Oreo: "I first and foremost apologize on behalf of Fun Friday last week Wade Barrett struck a woman."



Oreo: "I have registered a complaint against Wade and we can only hope Wade is severley punished!"



Oreo: "Kaitlyn if your watching, I'm sorry I shouldve protected you. I love you!"



Dusty Rhodes: "Just like dat game show host sayz Wyatts come on down!"



Dusty: "Fo' weeks now doze wyatts had beat medown but guess what now im calling ya out!"



Dusty: "Just like in Dodge City you want dis chair you come and git it!"



Bray Wyatt: "don't ever tempt the devil, man!"



Dusty: ".......Run!"



IT'S GOLDUST!



Elbow to Rowan



curtain call to Bray



Dusty: "I have finally accepted my son for who he is and his lifestyle daddeh!"



The Freak: "Brock Lesnar I hope your watching I'm issuing an open challenge to anyone today for the title you want some come get some!"



Mean Gene: "I have just been told Wade Barrett has been fired, so he has to leave the building."
Dolph Ziggler: "I should give Wade a thousand dollars for hitting that bitch!"



Ziggler: "Everyone knows I'm using Kaitlyn to fuck. So right now she's useless to me!"



Ziggler: "Wade thank you for breaking Kaitlyn's jaw! I was about to break it so Wade thank you again!"



Mean Gene: "This interview is over!"





HTM: "Jeff Jarrett is gonna do it! He has finally created his own thing!"



The Freak's theme hits



running slam to Jarrett



shoulder block to jarrett



throws HTM out of the ring



5 knuckle shuffle to jeff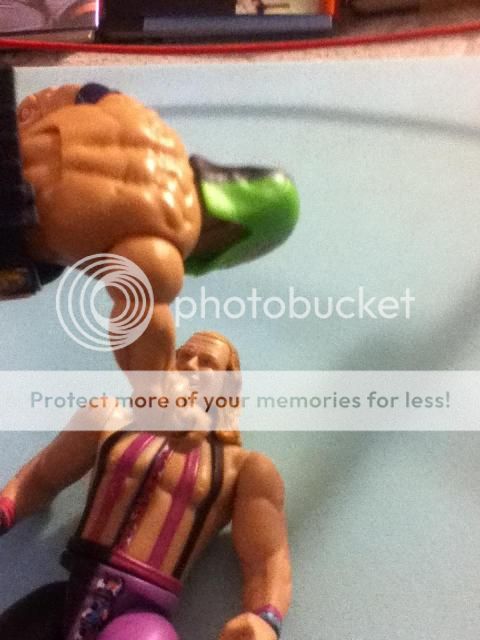 1......2.........3
WINNER AND STILL CHAMPION: THE FREAK



Kamala: "Wade Barrett fired wow.."
Batista Jr: "He crossed the line."