Mean Gene: "Hello ladies and gentlemen well it's fighting time if The Freak and Daniel Bryan don't make it to the boss they will be stripped of the titles!"



Mean Gene: "Get ready Freak and Bryan you got to make it all the way to the main boss!"
Daniel Bryan: "YES we will complete the misson and YES we will hold on to our titles!"



Freak: "If ya want some come get some try and stop us!"



Daniel Bryan: "YES! YES! YES!"
The Freak: "It doesn't matter if were gonna beat up 100 people were holding on to our titles!"



Miz: "HAHAHA you idiots disgust me you think you can beat the team of Mizdow?"
Daminen Sandow: "You're Welcome!"



drop kick to sandow



back belly suplex to sandow



shoulder block to miz



freak goes for the stf



AA to miz



bryan and freak beat down miz with a chair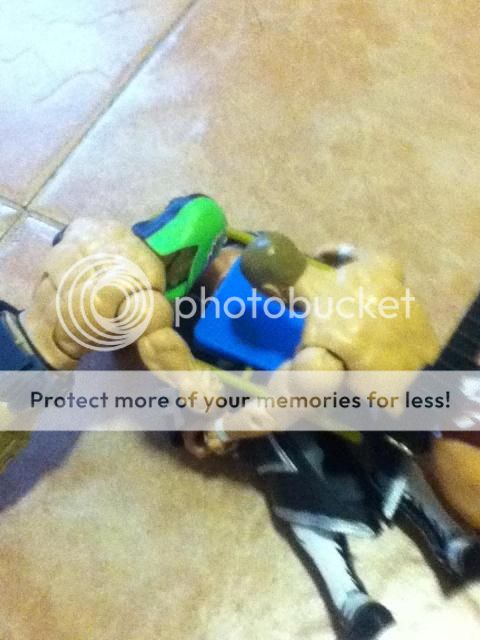 Freak: "That was easy!"
Bryan: "YES! I think the more we play the harder it will get!"
Freak: "Kinda like me I mean like a rubik's cube it's a PG show!"



Viki: "EXCUSE ME!"



Road Dogg: "It's the R-o-a- double g and Mr. Ass!"



Billy Gunn: "If you don't like that we got-"



drop kick to gunn



billy gunn falls into the ladder



viki falls on the outlaws



freak picks up viki



bryan climbs to the top



Freak: "I'm sorry. No man should hit a woman!"



splash to road dogg



freak hits billy gunn with the ladder



punches to gunn



2 on 1 beatdown to gunn



Papa Shango: "HA HA HA HA you have entered my dark world!"



Shango: "It's my rules and my voodoo!"



Bryan and Freak hit Shango with the ladder



freak hits shango with the ladder



bryan jumps off the ladder



Freak: "I never liked the voodoo!"



Bryan: "I guess you don't do the voddoo!"



Bill Rock: "Look whats next for Bryan and the freak can the combat demoliton? Tune in next week!"