The Rock: "FINALLLLY THE ROCK... well the Rock is on the set of Too Fast eight and well The Rock is here to announce The Rock WILL NOT be in tree match!"



Rock: "You think the rock will actually climb a tree like that murderer jimmy snuka.. Oh wait Snuka is the rock's cousin.."



Rock: "IT DOESN'T MATTER WHO'S COUSIN HE IS! The Rock is busy so get the cameras out of here!"





Dolph Ziggler: "It's time to SHOW OFF! It's too bad I'm too good!"



Daniel Bryan: "I will still be the Texas champion for the YEStar state!"



both lock up


bryan slams ziggler onto the ladder



bryan goes for the yes lock



yes lock to ziggler



ziggler climbs up the ladder



the ladder falls on both men



Ziggler climbs



bryan pushes the ladder



bryan goes for the ladder



bryan climbs



ziggler pushes the ladder



ladder falls on ziggler



bryan picks up the ladder



bryan climbs the ladder



WINNER AND STILL TEXAS CHAMPION:
DANIEL BRYAN



Bryan: "YES! YES! YES!"



Brock Lesnar beats down Bryan



F5 to bryan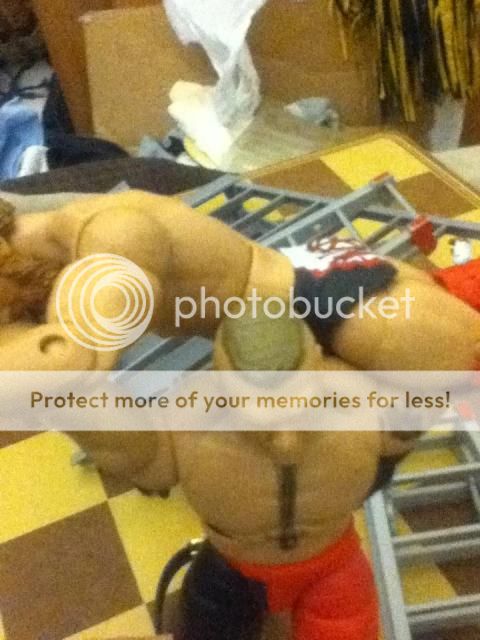 Lesnar: "........Fucking midget........."



Bill Rock: "I hope everyone had fun!"