Mean Gene: "Here is the 2015 King of the ring brackets!"



Oreo: "Last week a friend of mine turned his back on-"
AJ: "He turned on US we helped him in his time of need!"



Oreo: "Many people don't know we helped Rikishi with losing weight last year."
AJ: "And Oreo remember when you got that lawyer to help in out of that indecent exposure charge."



Rikishi: "Wait a second that indecent exposure charge was bogus if I wanna back my ass up at Shop N save its my life!"



Oreo: "Tell us why you turned on us!"
Rikishi: "It's FAMILY you see I'll do anything for my sons!"



Oreo: "even stabbing your friends in the back?"
Rikishi: "Well listen it's it's........



Rikishi: "IT'S TIME!"



Rikishi: "Nice little ass not a BIG one like mine!"



Rikishi: "TIME TO BACK DAT ASS UP!"



AJ kicks Rikishi in the balls



Rikishi falls onto Jey Uso



Oreo: "WE challenge your family!"
AJ: "You wanna war? You got one!"





Tony Chimel: "Currently in the ring from Montreal Rick Martel!"



JYD's theme hits



Oreo's theme hits
Oreo: "Lets make sure nobody runs in!"



JYD goes for an arm bar



scoop slam to Martel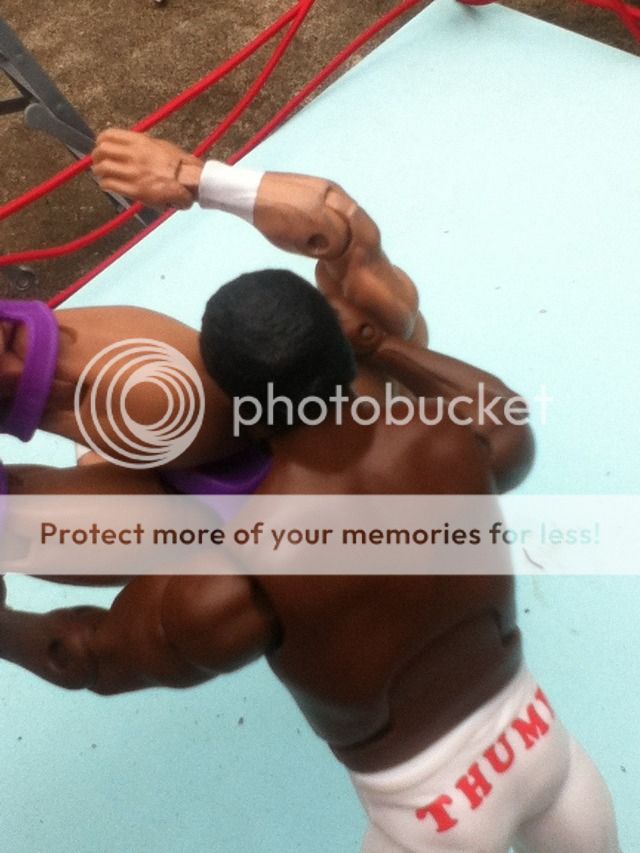 headbutt



more headbutts



forearm to JYD



AJ: "Hey Riiiick!"



JYD rolls Martel up
1.........2..............



........3
WINNER: JYD



JYD: "You guys are great friends!"





Tony Chimel: "Currently in the ring from Boston... It's ARRCCCIIIDIII!"



Bret Hart's theme hits



Bret: "Another guy that can't work I have to carry!"



Bret goes for Arcidi's leg



takedown to Arcidi



arm bar to arcidi



2nd rope elbow drop



headlock to Arcidi



another 2nd rop elbow drop



1.......2......



.......3
WINNER BRET HART





Tony Chimel: "Currently in the ring from Jamaica Kofi Kingston!"



Kamala's theme hits



Kamala: "Listen we both brothas you gotta make dis match look good!"



Kamala: "Dat Bret guy said a while back I can't rassle lets show him!"



Kamala goes for an arm bar



Kamala: "C'mon show bret I wanna be da best rassler."



Kamala: "I'll sell it ok?"



1........



Kamala kicks out



Kamala: "Its time to go home."



Kamala grabs Kofi



botched suplex off the top to kofi



1..........2............



........3
WINNER: KAMALA



Bray Wyatt: "In this promo I will say a bunch of words and I'm going to mention Ryback.........'



Wyatt: "HAHAHA What will I do to Ryback? HAHAA Don't you wanna know? Run!"



Tony Chimel: "Currently in the ring from Rochester, New York... Colin Delaney!"



Roman Reigns' theme hits



Spear to Colin



1.....2............3
WINNER: ROMAN REIGNS



The Usos: "WE STILL GOTTA DO SPOTS!"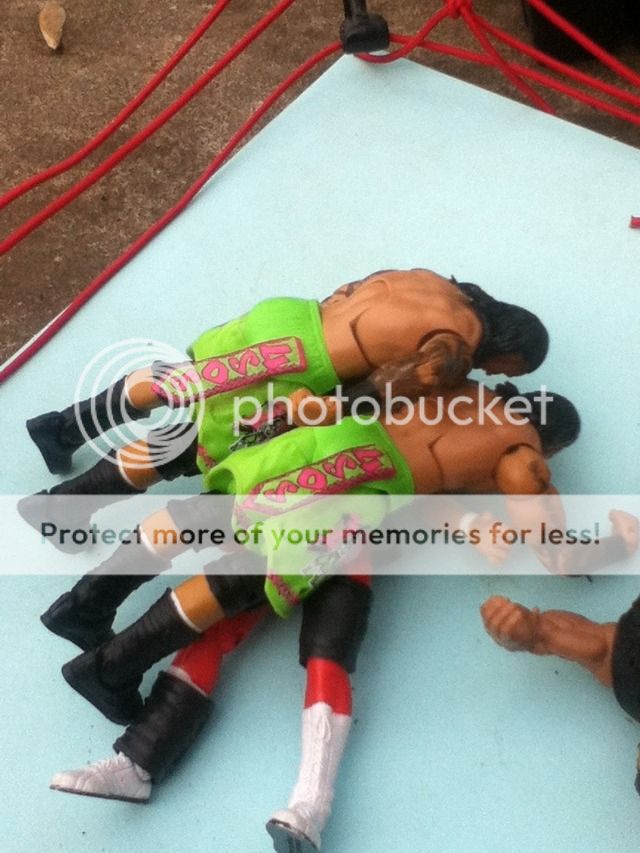 Rikishi sits on Colin



Rikishi: "My sons I have a story to tell you... a new king will emerge a king of the ring...."



Rikishi: "King Roman and King Roman will form the new Roman EMPIRE!"



Bill Rock: "I hope everyone had fun!"