Mean Gene: "Take a look at the second round of the king of the ring!"



Goldust: "I will defend this Texas title in my mission to have gay marriage legal in Texas!"



Goldust and Ryback shake hands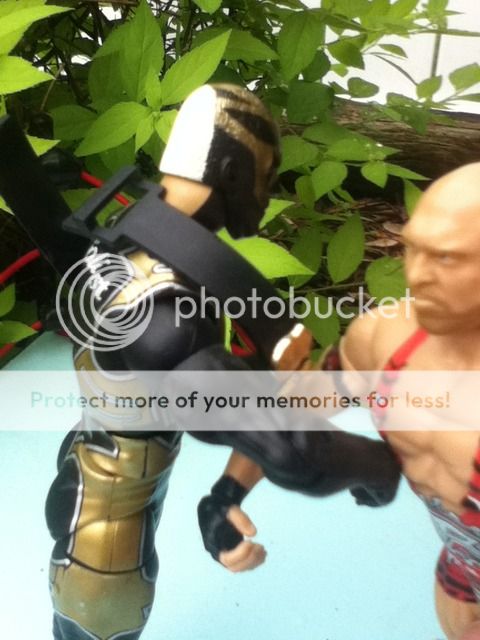 Ryback takes down Goldust



punches Goldust



Ryback goes for a spear



Goldust turns it into a pin



Wyatt: "You belong to me!"





Kamala: "I am forever grateful to da junk yard dog you see he bought me mah house!"



JYD's theme hits



Kamala: "May da best man win."



JYD: "Thanks Kamala were friends and whoever wins no hard feelings!"



Kamala: "Lets make it look good to make Bret jealous!"



headbutt to Kamala



headbutts to Kamala



Oreo: "Were here to make sure nobody runs in!"



JYD tries to pick up Kamala



JYD arm bar to kamala



flying headbutt to Kamala



1............2.............



........3
WINNER: JYD



AJ: "You guys are both winners!"
Oreo: "That was a great wrestling match Bret hart couldn't lace you guys boots!"





Bret Hart: "I will make roman Reigns tap and just like I did last week I have to carry an oaf!"



Roman Reigns' theme hits



Bret: "You understand? I have to carry you do you get it?"



Roman takes down Bret



Bret throws Roman into the post



Bret goes for an arm bar



Bret goes for the leg



The Usos: "USO CRAAAAAYZEEE!"



The usos land on Bret



Jey Uso: "GO get em!"
Roman: "No...."



Rikishi: "BEEEP BEEEEP BEEEEP"



Rikishi: "JUST LIKE A FORKLIFT I HAVE A WIDE LOAD!"



Rikishi: "KING ROMAN PIN HIM!"



1..........2....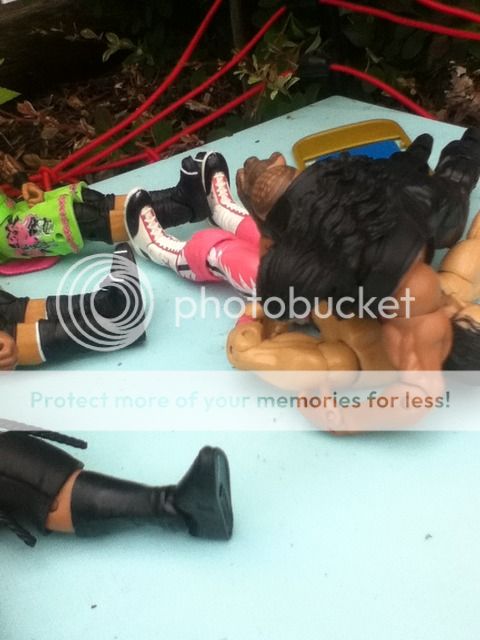 ......3
WINNER: ROMAN REIGNS



Rikishi: "C'mon get back here it's your destiny to be king!"



Bill Rock: "I hope everyone had fun!"