Bray Wyatt: "Fathers day I'm gonna watch my son! As conway Twitty once said thats my job!"



Wyatt: "My son will win this bunkhouse match and if you doubt me well I say one word to you...... RUN!"



Tony Chimel: "The following match is the Bunkhouse match the winner will be the new Texas champion!"



Xpac and Kamala attack Fandango



Xpac: "You want wrestling... I'll show you!"
Bret Hart: "Ok...."



XpaC: "BRONCO BUSTER!"



Kamala hits the Bronco Buster



Kamala: "What does you think?"
Bret: "My father is rolling in his grave."



Xpac kicks Fandango out of the ring



Silverberg: "FEED ME MORE!"



Silverberg hits 3 men with the ladder and taking all 3 out!



Rick Martel: "I have the real money maker!"
The Miz: "REALLY?"



AJ low blows Martel



hits martel with a chair!



Oreo: "You said what about us Bret?"
Kamala: "I think he said we couldn't rassle I think?"



Kamala grabs Bret's legs



Oreo holds down Bret
Kamala: "AIR AFRICA!"



AJ puts the slop bucket on Martel



AJ kicks Martel in the balls



AJ hits Silverberg with a chair



X pac head scissors Miz out



X pac climbs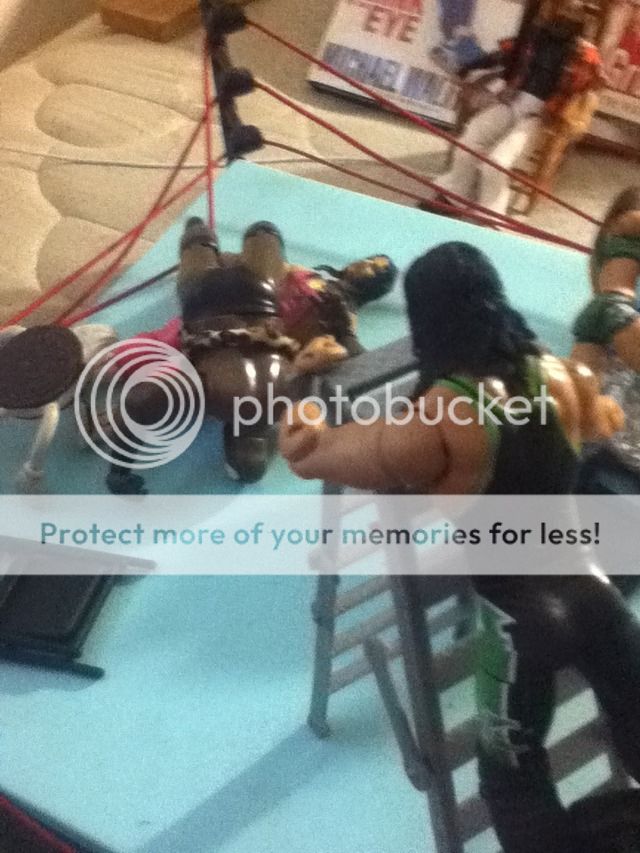 Kamala catches X pac and throws him out!



Bret: "Now c'mon gusy easy I was just uhhh joking!"



Silverberg hits all 3 with a ladder



silverberg takes out Kamala



takes out Bret



Oreo climbs



Oreo hits Silverberg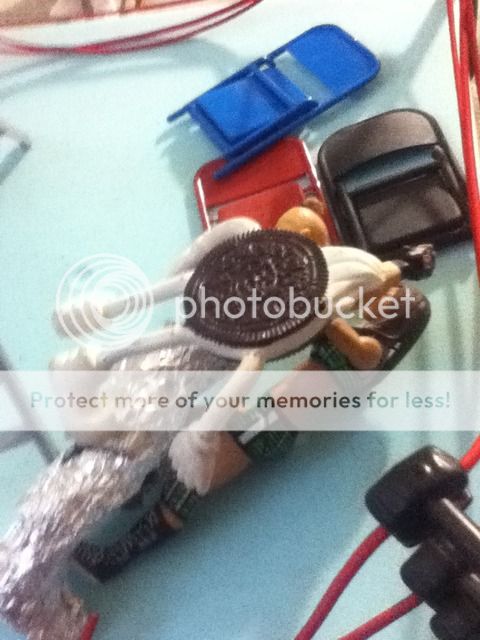 Silverberg catches Oreo and throws him out



Silverberg throws out AJ



Silverberg: "DONE!"



Wyatt: "My son I'm so proud!"



IT'S BLUETISTA!



SPEAR TO SILVERBERG!



hits Wyatt with the blue chair!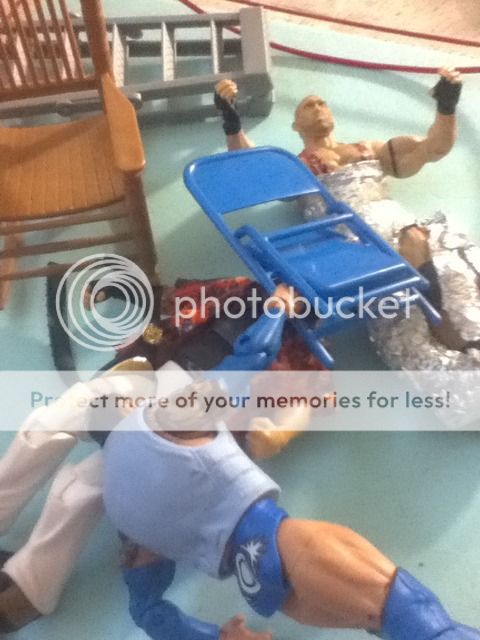 Bluetista: "Blue is the color of all that I wear!"



Bluetista: "I'm blue da ba dee da ba die... Bluetista is HERE.... DEAL WITH IT!"



Bill Rock: "I hope everyone had a great Fathers day!"