Mean Gene: "Welcome to Fun Friday Super 8 before we start the 8 man I have to speak with earthquake.."



Earthquake: "Gene I challenge ANYONE to a sumo match!"



Bluetista: "Blue blue blue thats all I get from you batista senior!"



Jimmy Uso: "Lets bring out Roman Reigns and his do gooder friends!"
Jey Uso: "All his group needs is Caitlyn Jenner to be a after school special!"



Roman Reigns' team comes out



Yokozuna: "take it easy on me I ate bad sushi!"



Rikishi: "I'm gonna back that ass up!"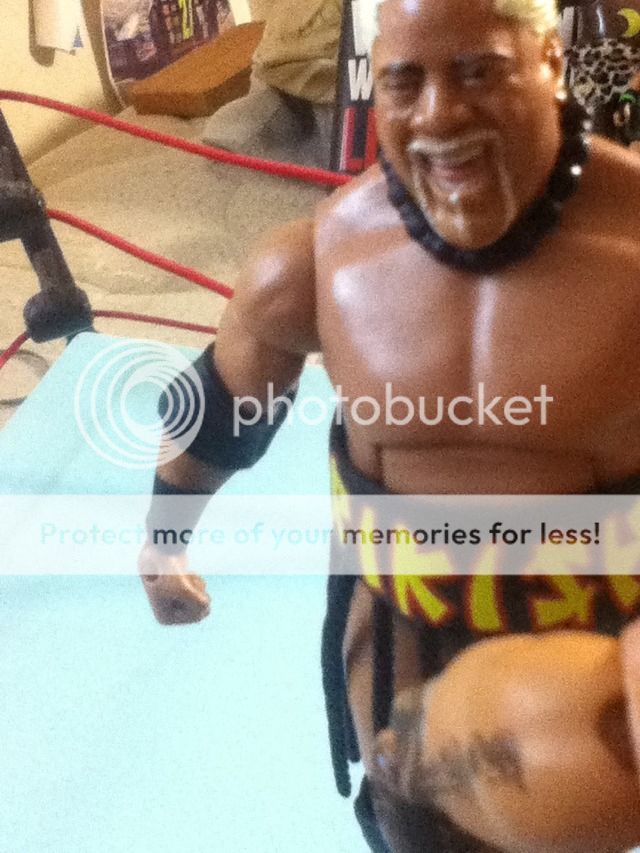 spear to rikishi



doulbe clothesline to the usos



AJ slaps Yoko



Oreo slaps Yoko



slam to rikishi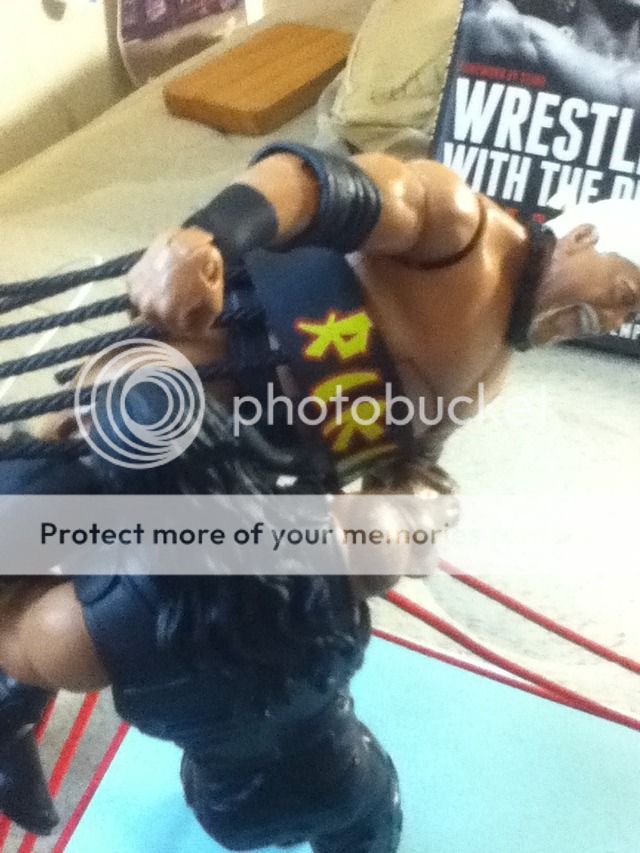 Reigns flies out of the ring



lands on rikishi



power bomb off the top



Kamala falls



Jey punches Kamala



Jey ties Kamala in the ropes



Jey holds down AJ



Jimmy hits Kamala with the spot board



Jimmy lands on Reigns



Oreo puts Jey into the board



AJ knocks over the board



kicks Yoko in the balls



Oreo un tangles Kamala from the ropes



figure 4 to Jey



sleeper hold to Jey



Reigns puts Rikishi in the ring



Spear to Rikishi



Kamala: "Look I'm rasslin!"



AJ goes to the top



power bomb to Yoko



Reigns: "BEEP BEEP BEEP! It's time you felt it!"



stink face to Rikishi!!



Kamala does a sharp shooter?!?



1.......2............3
WINNER: REIGNS' TEAM



Oreo: "WE DID IT! You can't keep good men down!"



Reigns: "The truth always reigns!"



Kamala: "Bret I hope you saw that!"



Bret Hart: "Yeah I saw that what a joke!"



Reigns: "Let me take care of this!"



Spear to Bret



Reigns: "one two... three Bret jobbed to the good guys!"



Bill Rock: "I hope everyone had fun!"