Mean Gene: "Welcome to Fun Friday this is the go home show to SummerFest!"



Gene: "My guest at this time is the number one contender for the Fun Friday title Roman Reigns!"



Roman Reigns: "Gene, I looked at Brock Lesnar last week and he looked at me and well I showed no FEAR!"



Reigns: "You see I CAN AND I WILL win the Fun Friday title!"



Reigns: "Lesnar I will beat you for the title and do it for the fans!"



Lesnar: "I don't care about the fans and I don't care about you!"
Reigns: "I'm saying it to your face.. I CAN AND WILL BEAT YOU!"



The Usos: "IT'S USO TIME! USO WE SAY OUUUCEE Y'ALL SAY OHHH!"



Jimmy Uso: "You see roman saying he will win the title for the fans!"
Jey Uso: "What a loser he should do catch spots for the fans!"



Jey Uso: "I mean after all thats what the people want to see!"



The Batista's spear to the usos



spine buster to jimmy uso



bluetista punches batista junior



spear to junior



bluetista bomb to senior



Bray Wyatt hits senior with a Diet Coke can



sister Abigail to bluetista into the Diet Coke can



The Miz kicks Wyatt in the balls



Silverberg spears Miz



Oreo slides Bluetista the blue chair



bluetista hits Silverberg with the chair



Oreo: "Lets get out of here!"
AJ: "Lets head to our Penthouse!"



Eva Marie: "Want some of me you WHORE?!"



AJ spears Eva


chokes Eva


Oreo: "I would never hit a woman!"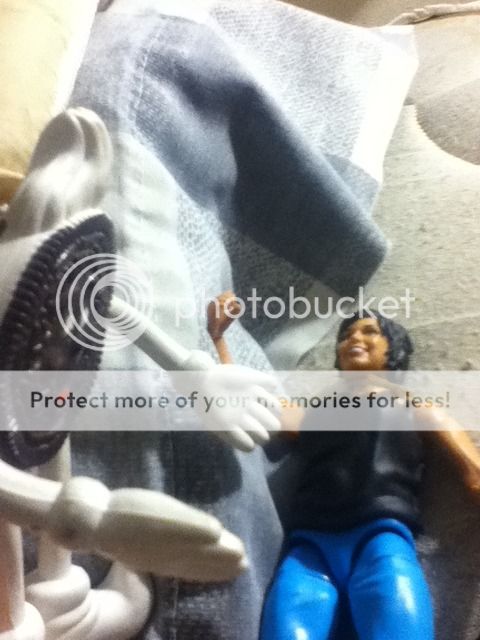 AJ punches Eva



Eva chokes AJ



Viki grabs AJ



Oreo: "STOP it ladies!"



Eva: "c'mon you whore!"



AJ: "You slut I'm gonna kill you!"



AJ punches Eva



Viki: "AJ did you threaten to kill Eva?"



Viki kicks Oreo in the balls



Eva: "The Bitch challengeS YOU AJ!"



Bill Rock: "I hope everyone had fun!"

NEXT WEEK 2015 SUMMERFEST
BLUETISTA VS BATISTA SENIOR AND BATISTA JUNIOR FOR THE FUN FRIDAY TEXAS TITLE
AJ VS EVA MARIE
ROMAN REIGNS VS BROCK LESNAR FOR THE FUN FRIDAY TITLE