Bray Wyatt: "Well, it sure feels good to come in here And just pull up a seat.."



Wyatt: "These old dog days of summer Lord, I'll be glad when they're gone It's too hot to fish, too hot for golf And too cold at home man!"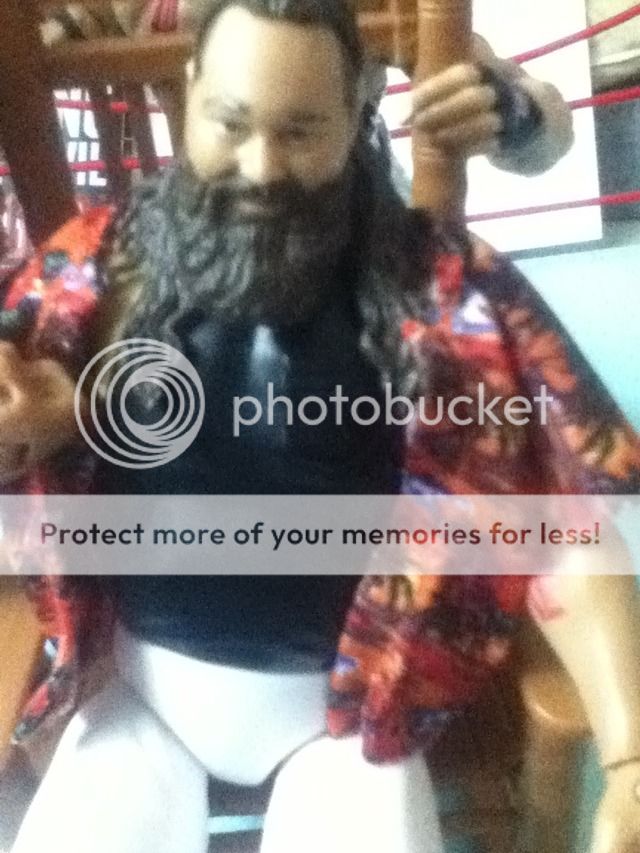 Batista Sr: "Bluetista we want your ass!"



bluetista attacks senior with the blue chair



hits bray with the blue chair



hits junior with the blue chair



Silverberg hits Bluetista with the rocking chair



suplex to Bluetista



Batista senior sits on bluetista



Batista Senior: "I pulled up my chair!"



Wyatt: "Someone get me a lemonade or a sweet tea!"



wyatt: "I'm hungry get me something to eat!"



Spear to Wyatt



clotheslines junior out of the ring



punches senior



puts bluetista on top of senior



1..............2..........3
WINNER AND STILL TEXAS CHAMPION: BLUETISTA



Silverberg rips off the silver



Silverberg: "RYBACKS HUNGRY!"





Oreo: "AJ I wish you the best of luck remeber our plan!"
AJ: "Yes oh and Viki I have something for you!"



viki: "Excuse me? Excuse me? I have a plan and it's Eva Marie!"
Eva Marie: "I'm RED HOT right now!"



Eva slaps AJ



Eva takes down AJ



2 on 1 to AJ



Oreo: "I have someone who will stop you Viki!"



Goldust's theme hits



Goldust grabs Viki



Goldust: "I'm not a man anymore I'm Transgender!"



Goldust holds Viki back



Eva pulls AJ's hair



AJ pulls Eva's hair



Aj with a wrestling take down



arm bar to Eva



Eva gets to the ropes



flying clothesline to Eva



1.......2..........



Eva kicks out

Eva takes down AJ



Oreo: "Now's the time!"
Eva: "SHUT UP!"



AJ rolls up Eva
1....2..........



..........3
WINNER: AJ LEE



Goldust: "This is a great day for the LGBT community!"



AJ: "I dediecate this to anyone who has been bullied!"
Oreo: "We are all the same!"





Brock Lesnar: "This ass licker I mean kicker is gonna kicks sum ass!"



The Rock's theme hits



The Rock: "FINAAAAAAALLLLLLLLLLY THE ROCK HAS COME BACK TO FUUUUNNNNNNN FRIIIIIIIDAAAAAAAAY!"



Rock: "Wait a second here Brock The Rock doesn't want to fight you The Rock has news!"



Rock: "The Rock is here to say Roman Reigns has been attacked in the back and you can win this match via forfiet!"



Rock: "The Rock will count to ten and Brock will retain. Count with the rock.. One, two, three, four, five, six, seven..."



Rock: "Eight.... Nine........ IT DOESN'T MATTER IF THE ROCK COUNTS TO THREE!"



Rock hits Lesnar with the hammer



Rock: "THE ROCK IS NOW IN THE TITLE MATCH!"



People's elbow to Brock



Rock connects with the People's elbow



1....................



.............2.................



Roman Reigns breaks the count



Reigns punches Rock



Reigns hits Rock with the hammer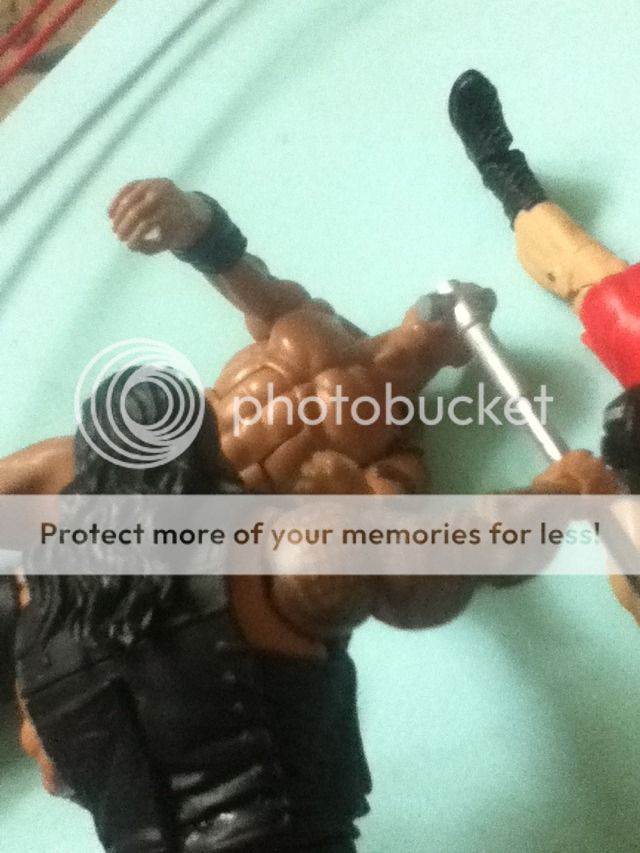 The usos!



Uso's dive on Reigns



2 on 1 to Reigns



Reigns moves out of the way



powerbomb to the uso



Kimora lock to Reigns



Reigns grabs the hammer



1..............



...........2.............



WINNER VIA KNOCKOUT AND STILL FUN FRIDAY CHAMPION: BROCK LESNAR



Bill Rock: "I hope everyone had fun!"