AJ Lee: "Next week I challenge Eva Marie to the first ever Women's cliff match!"
Oreo: "Eva you will fall and fall hard for AJ like me!"



Mike Tenay: "Lets head to Mean Gene with his guest Roman Reigns!"
Don West: "GO THERE.. GO THERE NOW!"

Mean gene: "Mr. Reigns I cannot conduct this interview!"
Roman Reigns: "Gene step away.."



Gene: "I'm out of here don't touch me I gotta fleet of attorneys!"



The Rock: "You know what the rock thinks of you?"



the rock slaps down Reigns



Spear to Rock



Reigns climbs the box



Reigns: "OOOOOOUUUUWWWWWWWWWWWWWWWWWWWWWWWWWWW!"



superman punch to earthquake



Superman punch to Yokozuna



Superman punch to Rikishi



Reigns: "I FIGHT AND I STAND UP!"



Reigns: "I want everyone to RISE UP!"



Jimmy Uso dives off of the spot board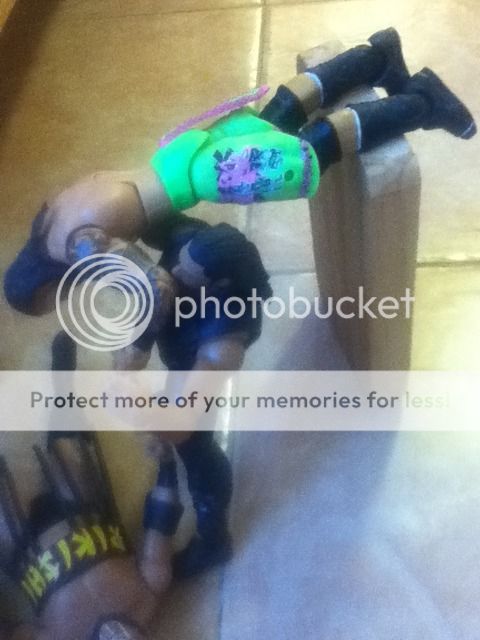 Jey uso pushes the spot board on Reigns





Jey dives off the spot board



The Usos: "It's TIME to put some ass on it!"



Rock: "FINAAAAALLLY THE ROCK HAS COME BACK TO FUN FRIIIIDAY!"



Rock: "The Rock has done it all on fun Friday well The Rock hasn't made a white baby but-"





Sting hits rock with his bat



hits the usos



hits Yokozuna with the bat



Sting: "WHAAAAAAA The Stigners here!"



Sting: "One thing about the Stinger the only thing is for sure is well nothin's for sure!"



Bill Rock: "I hope everyone had fun!"