AJ Lee: "I'm going to throw That BITCH off the CLIFF!"



AJ: "Get the bitch off the cliff! Get that trending!"



chop block to AJ by Eva Marie



AJ fights back



punches to eva



chokes Eva



AJ pulls Eva's hair



slaps AJ



Viki tries to throw AJ off



Goldust grabs viki



Kamala: "Wow look at dese ladies I might see sum sum if ya knaw what I be sayin!"



Oreo tries to pull Eva off



Kamala: "I gotta get me sum popcorn to watch dis razzlin match!"



viki: "Get off of me you FREAK!"



Viki kicks goldust in the balls?



Goldust falls into viki who falls into Eva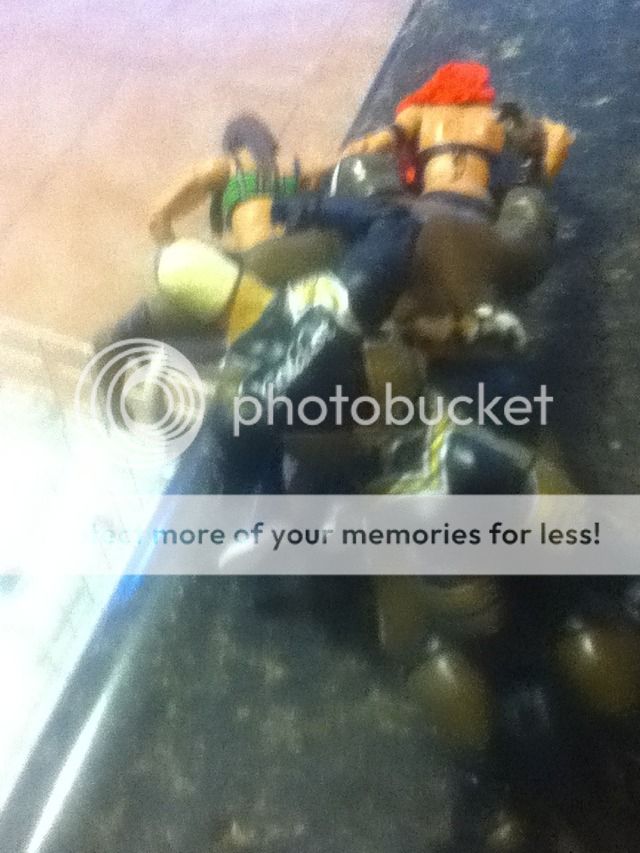 both fall



Viki: "NOOOOOOOOOOO!



viki: "You lied and told everyone you were a transgender! You know the rule about man on woman violence!"



Bill Rock: "I hope everyone had fun!"