Tony Chimel: "The following is the Monster Mash battle royale for number one conterdership for the Texas title!"



spear to Yokozuna
Kamala: "Roman taught me dat!"



Arcidi throws out Rikishi



Arcidi shoulder blocks Travis out



clotlesline to Yoko



Goldust and Kamala throw out Yokozuna



Ryback picks up Goldust and throws him out



Arcidi and Ryback staredown



spear to Arcidi



punches arcidi



throws out arcidi



Ryback calls his spot



Shell shock to Kamala



chop block to ryback



kamala has a bad landing



kamala is out!



Bret throws out Ryback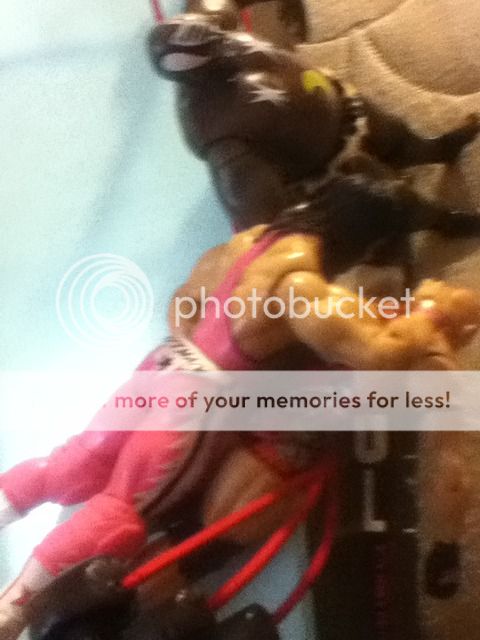 Bret Hart: "I did it I'm going to win that Texas title and I wil thank Canada!"



Kamala: "At the end of the day Don't forget to thank the lord!"
Bret: "You understand I'm over in Canada and I'm FROM CANADA!"



Bill Rock: "MUAH MUAH AHAHAHAHA AAHAHAH HAAAAVE FUNNN FAAAUNNNN!"

HALLOWEEN HAPPENINGS 2015:

MUMMY'S NEXUS VS THE SOMAN DYNASTY IN A CAGE!

THE ROCK VS STING IN A CAGE