Ryback: "I am my own man I read the secret and I stand as my own man!"



Erick Rowan: "You have made a fatal error you left the family!"



Rowan: "Bray does not approve!"
Ryback: "Well approve this!"



spear to Rowan



Shell shock to Rowan



1....2......3
WINNER: RYBACK



Mean Gene: "Ladies and gentlemen your Texas champion.. Bret Hart now Bret next week is a turkey bowl number one contendership for your title!"



Bret Hart: "Thanksgiving? I'm from CANADA! We don't even celebrate that garbage!"



Bret: "Sooo those lousy Americans celebrate the mass murders of the native Americans?"



Bret: "I don't care who wins that joke of a match I will OUT WRESTLE whoever wins that sham!"



Sting's theme hits



Sting: "LESNAR! LESNAR! LESNAR! Out of the darkness…comes The Stinger and the Stingers asks you one question...... Why So Serious?"



Sting: "Lesnar, Whatever doesn't kill you simply makes you stranger. And the Stinger is the INSANE ICON!"



Sting: "LESNAR LESNAR LESNAR....... Welcome to a world without rules!"



Bo Dallas' theme hits



Bo: "BO is here to remind you Steve we need rules without rules there is chaos!"
Sting: "Hey Bo you wanna see a magic trick?"



Sting: "I feel good I FEEL GOOD BO!"
Bo: "wHAT?"



Sting hits Bo with the bat



Sting beats down Bo with the bat



chokes Bo



Lesnar grabs Sting



suplex city to Sting



Lesnar hits Sting with a chair



Lesnar: "Play time is over I'm a REAL monster and I don't pretend I'm a movie character OK?"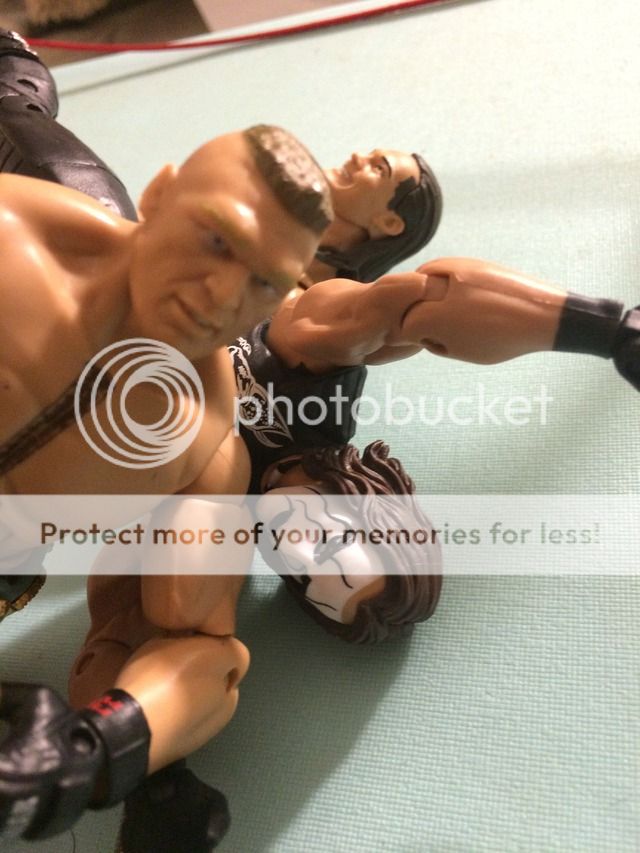 Bill Rock: "I hope everyone had fun!"