Brock Lesnar: "Anybody who wants to FIGHT the BEAST come on out!"



Lesnar: "I the beast will make an example to that prototype guy cena!"



Usos hit Lesnar with the spot board



Jimmy Uso: WE SAYYY OUCE YOU SAY OHHHHHHHH!"



Lesnar catches Jimmy into an F5



Kimoria Lock to Jey



dragon sleeper to Jimmy



Lesnar: "Count!"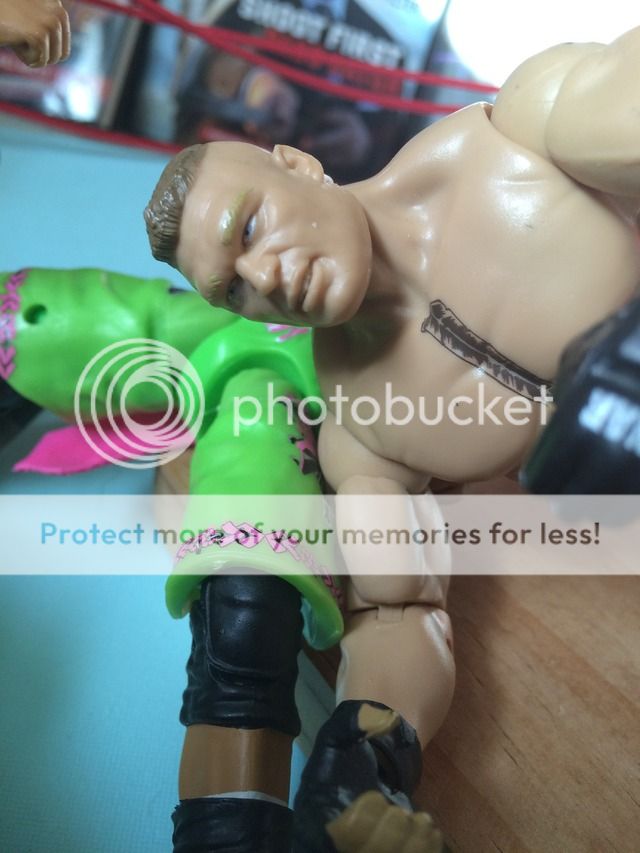 1......2..........3
WINNER: BROCK LESNAR



Sting: "I'm the same very parking lot that the horsemen took me out so I know they are waiting for me!"



Sting: "Come on out and face the Stinger!"



Sting:"C'mon on down Flair are you nervous?!"



The Four Horsemen confront Sting



Flair: "Sting! You must be insane!"



Sting: "Ohhh that I am Ricky!"
Flair: "Who you calling Ricky?"



The horsemen beat down Sting



Oreo and Kamala grab the horsemen



AJ slaps Charlotte



AJ takes down Charlotte



splash to Arn



arm bar to Tully



Sting: "Oh Flair my team versus your team oh and that match is going to be in a CAGE! HAHAHAHAHA DAMN IT FEELS GOOD!"



Bill Rock: "I hope everyone had fun!"