Roman Reigns theme hits



DX jumps Reigns



Tony Chimel: "The Following is the Memorial Day battle royale the last two wrestlers will have to pin to win!"



Mike Tenay: "Is That uhhhhhhh?"
Don West: "NO WAY!"



big boot to Rikishi



throws out Kamala



tosses out the usos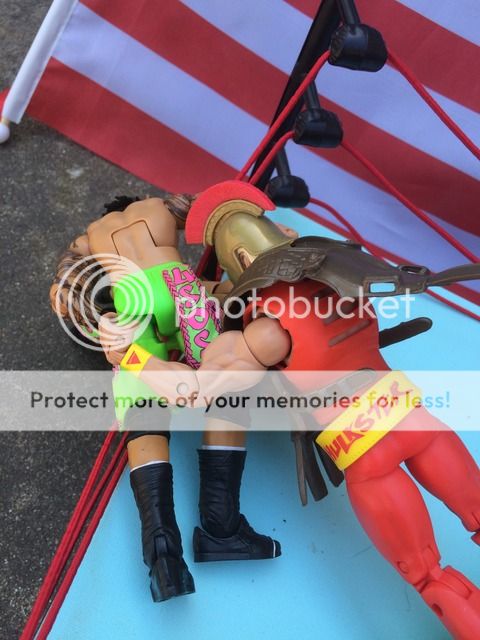 Road Dogg punches



Xpac: "SUUUUUCK ITTTTTTT!"



Xpac goes for the bronco buster



Road dog is thrown out



Reigns is up and uses the title as a weapon



Bo Dallas throws out Godfather



2 on 1



Superman punch!



Reigns throws out Dallas



Big boot to Reigns



Leg drop to Reigns



1...........2...............



................3
WINNER AND NEW CHAMPION: ??????



"BROTHERS I IS Maniacos BROTHERS! OH YEAH DUDES I TALKED WITH ATHENA SHE APPROVED ME JACK TO RUN WILD ON FUN FRIDAY!"



Maniacos: "OH AND Aphrodite IS GONNA RIDE THE WAVE OF MANIA DUDES! so therefore I shall...."



Maniaocos: "THEREFORE RENAME THIS TITLE THE GREEK TITLE!"



Bill Rock: "I hope everyone had fun!"