Mean Gene: "Welcome to Fun Friday lets get to the ring for the contract signing for the Fun Fridya title between Charlotte and Bayley!"



Ric Flair: "You gotta follow the family traditon... Just like the Hank Williams junior song Ash-Charlotte!"
Charlotte: "Dad I'm my own woman. I will do this on my OWN!"



charlotte: "I will win CLEAN without the help from you!"



Flair: "Charlotte honey listen to me, thats not the way to go."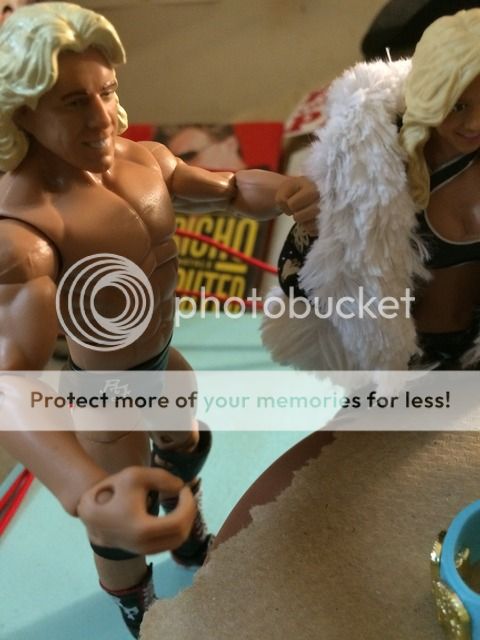 Bayley's theme hits


Flair: "BAYLEEEEEEEY after you get beaten by my wonderful daughter you wanna feel space mountian!"
Bayley: "No thanks. I'm only here to WRESTLE!"



Bayley: "This will be a NO run in match!"
Charlotte: "I understand."



Arn Anderson and Tully Blanchard run in



spine buster to Oreo



Tully Suplexed Bayley into the table



Charlotte: "Bayley are you ok?"



Flair: "How are you my daughter?"



Bill Rock: "I hope everyone had fun!" FOURTH OF JULY: BAYLEY VS CHARLOTTE FOR THE FUN FRIDAY TITLE